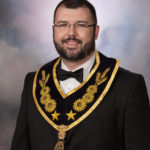 RW Alex G. Powers
Director
Email
The Director of the Lodge of Research for the Grand Lodge of Kansas is a Right Worshipful position appointed by the sitting Grand Master to manage and grow the Lodge of Research and it's various divisions to continue to new path, as well as managing the digital archives of the Grand Lodge.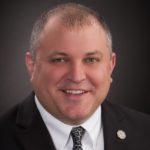 Daren Kellerman, PGM
Grand Lodge Relations
Email
The Grand Lodge relations role is an advisory role appointed by the Director of the Kansas Lodge of Research. This role helps provide the leadership with guidance and communication to remain inline with the vision of the Council of Administration for the Grand Lodge of Kansas.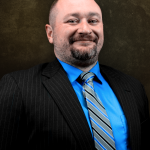 Jusin Staley
Archival Division
The Archival Division encompasses all measures of the Lodge of Research to preserve and archive the history of Kansas Freemasonry such as the lodge archival kit program, virtual tours, and more. Brother Staley is the lead person to contact for scheduling an archival kit for your lodge.